New beers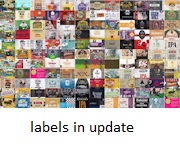 In this 6th update from 2019 there are 128 new tasted beers from 13 countries.
In this update again a lot of new beers from France, Switserland and the Netherlands. Also on the map with dutch breweries i added new dutch breweries I still have to try a beer from a few of them, but beer in the Netherlands is booming business these days!
Click on a beers name to see the label. It is possible to see the dutch labels by brewery. You can also click on a country to see all my tasted beers from that country.